My six year son is having regular, recurring nightmares. Even before he falls asleep, he tells me that he is scared because he doesn't want to have "bad dreams". Normally when I ask, he says he doesn't remember them, but yesterday morning he snuggled next to me on the sofa and said, "Daddy, I know what my bad dreams are about. War."
It all started last month when his class began studying Picasso's Guernica. He was fascinated about the painting, especially because his book on Picasso said the painting was bigger than a soccer goal (and my son is obsessed with soccer). But one night before going to bed, he asked me why planes were bombing the town of Guernica and what happened to the people when they were bombed, especially the kids his age. I did my best to say that the war happened a long time ago.
He then said, "Daddy, what was World War II?" which he only knew about because according to his book it is when Picasso lived in Paris. I told him that it was a war that happened mainly in Europe a long time ago. When he asked if Grandpa was alive then, I explained that his great grandmother (who is still alive today) had two brothers who fought in the war and that one of them was awarded the special Purple Heart medal.
My great uncles were first generation Italian Americans, who like many first generation immigrants were the first to be drafted and sent to war. I didn't get into details, but here is an extract from a short piece about the one who was wounded (not the one in the photo):
In 1942, as a very young man, Ralph was drafted into the U.S. Army 441st Auto-motored Weapons Co. His first time out of the Metro New York area was for Basic Training at Camp Stewart, Georgia. From Georgia, his world travels began in earnest with his unit being deployed to Africa. Ralph and his army unit then became part of the Allied Forces that invaded southern Italy in 1943. Ralph became a member of the four-man team half-track crew, which housed a twin 50 caliber machine gun. Ralph's unit then moved from Sicily to Anzio, where they joined Patton's 5th Army.

As the 5th Army proceeded next to Rome, Ralph was very seriously wounded and left on the battlefield for dead. By some stroke of very good fortune, Ralph's cousin happened upon him and carried him to the medic station. From there, he was taken to a hospital in Naples for the start of his treatment. Ralph Perrotta was awarded a Purple Heart, during his stay at the Naples hospital. He was enrolled in the National Purple Heart Hall of Honor in recognition of exceptional sacrifice in defense of the U.S.
My son then wanted me to confirm that the war was a long time ago and that there were no longer wars or bombings. I told him honestly, yet gently that there are still some wars in the world, in particular one in Syria. He then asked if in Syria they bombed at night time and where the kids would go during the bombing.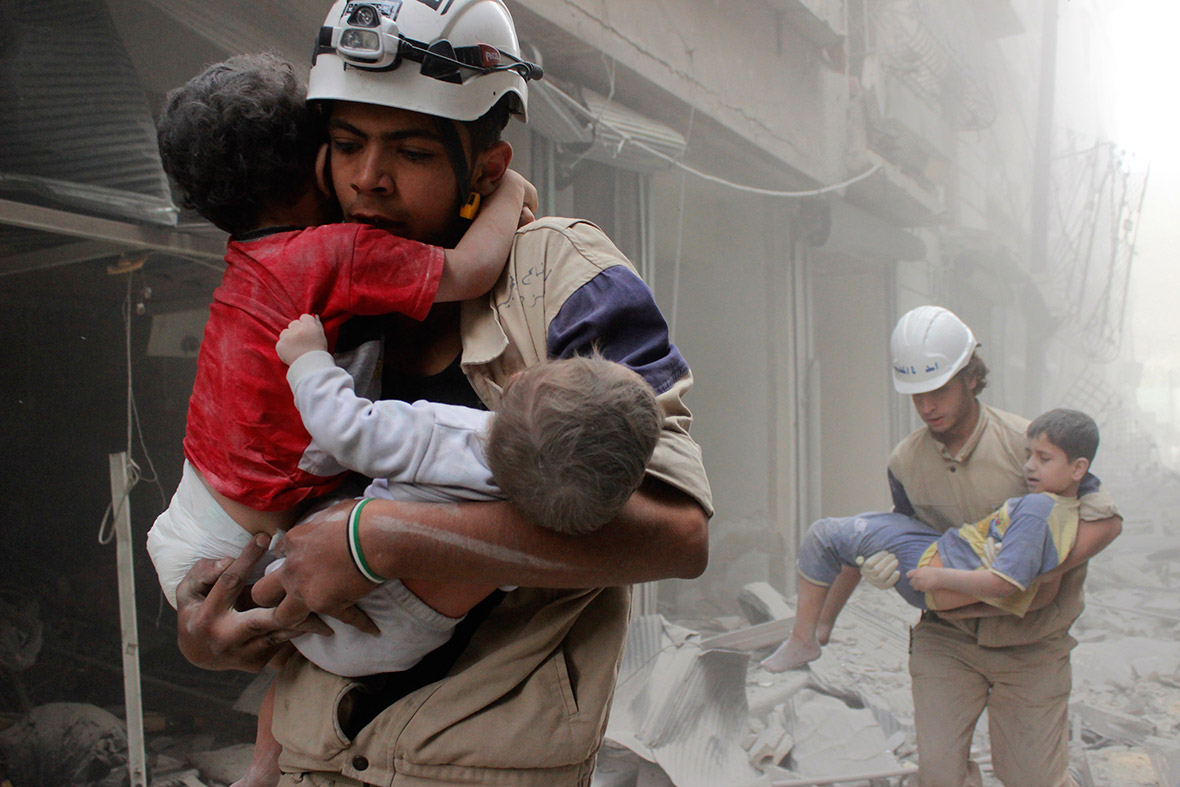 I lied and said that the children were safe and that Syria was far away. But Syria is not far away, the kids are not safe, no one is safe, and no one can say that wars like the brutal civil war in Spain or the world war shortly thereafter won't threaten my children in their lifetime. Certainly I cannot imagine what it was like for my uncles to be sent off to Italy to fight in a war, ironically they didn't believe in (at the time many Americans, especially anti-communists like my great-grandfather, were very much against U.S. intervention in Europe).
Maybe it's the man we now have in the White House, his utter disregard for the world order and all décor, the fact that on the other side of the Mediterranean, a horrendous war continues and that when a fire spreads, there is likely nowhere to hide – but I feel like I am losing the fatherly innocence that the world will be safe for my children. If my child is terrified by the 80 year old painting of a war, I cannot begin to imagine the life of a Syrian child or parent today.
* * *
A few weeks later, my sister and niece came to visit us in Madrid, and my son was very excited to go the Reina Sofa Museum with them to see the Guernica. "Daddy, it's bigger than a soccer goal!" But when we were just turning the corner into the large room that holds the painting, my son began to cry and say that he was too scared to see it. After fifteen minutes of back and forth, I finally convinced him to take a look. He loved the painting, especially its size. It's funny because I never thought much of the Guernica, but it is a real testament to Picasso's art that 80 years later, his painting – which was intended to depict the horrors of war – can have such a profound impact on a child.
About the same time, Audi premiered its Super Bowl commercial about how girls face greater challenges than boys. I have two boys and a newborn baby girl. Until that commercial – even though I considered myself very conscious of the disparate treatment of women in society, I had never given a thought to the fact that the little girl before me would face a different reality to that of my sons. Who said art no longer has an impact?